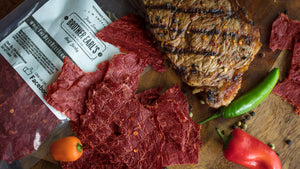 USDA CHOICE/PRIME BEEF
Brother Earls only uses high end, highly marbled beef that takes smoking Jerky to a level of its own with the perfect true smoked taste. No dehydrating machines
and no liquid smoke additives -
only slow burning Texas wood and
very high standards.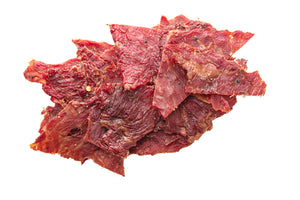 BROTHER EARLS SPECIAL RECIPE
Special blend of mouth-watering seasonings!! The perfect amount of spiciness for both the spicy and non-spicy lover. No need to call the fire department because the heat is just right! Everyone can enjoy that unique Brother Earl's great taste. A year shelf life with NO NITRATES!!!!
Keto-Friendly
Fill up without blowing up! Loaded with 38 grams of prime beef protein without all the gut-busting carbohydrates! ZERO sugar! Perfect for those watching their waistlines and living the keto way. Make every snack and meal count toward your health and fitness goals or just eat it for the great taste! Can't go wrong with Brother Earls jerky!